Voice Caddie Golf Simulators & Launch Monitors
Voice Caddie is one of the largest technology companies in golf. The company is the leader in the range-finder category in Korea. Voice Caddie also manufactures affordable launch monitors and golf simulators. The company was named the official range... [Read More]
Voice Caddie Golf Simulators & Launch Monitors
Voice Caddie is one of the largest technology companies in golf. The company is the leader in the range-finder category in Korea. Voice Caddie also manufactures affordable launch monitors and golf simulators. The company was named the official range finder of the LPGA in 2021 and just launched the SC400, Voice Caddie's first golf simulator.
Voice Caddie Review
The company offers both fixed and portable golf launch monitors. Popular models include the SC300i, SC400, VSE, and VSE2. Voice Caddie is known for being one of the most affordable golf simulator brands on the market. Be sure to check out the Voice Caddie review by our customers under each product.
[collapse]
Products
Sort By:
Swing Caddie SC4 - Retail $549
$549.99
Swing Caddie SC4 Launch Monitor  Voice Caddie, the #1 tech company in golf introduced the Swing Caddie SC4 launch monitor at the 2023 PGA Show. The...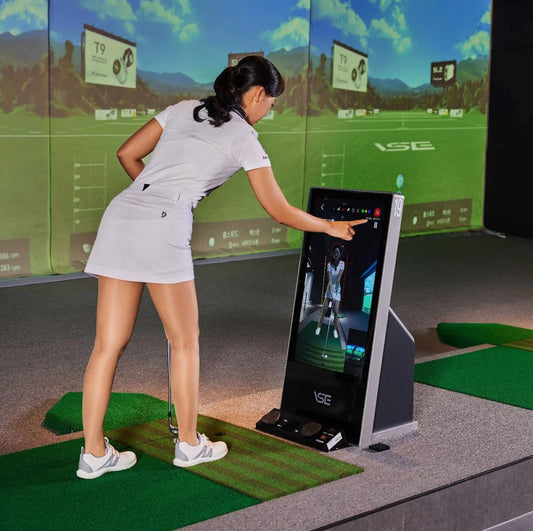 Voice Caddie VSE Launch Monitor
From $12,000.00
Voice Caddie SVE Features A 32" HD Touch Screen For Ease of Use and Full Body Swing Video. Your golf launch monitor for residential and commercial...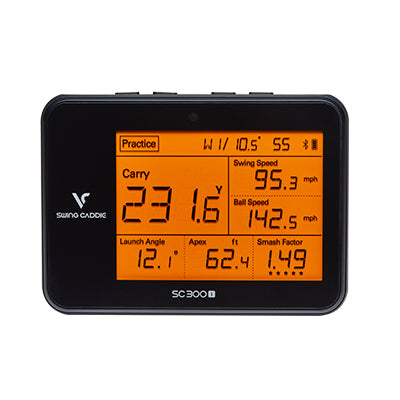 Swing Caddie SC300i Golf Launch Monitor
$499.99
Swing Caddie SC300i: A Portable and Affordable Golf Launch Monitor The Swing Caddie SC300i by Voice Caddie is a portable golf launch monitor that ...